Sapphire FUE Hair Transplant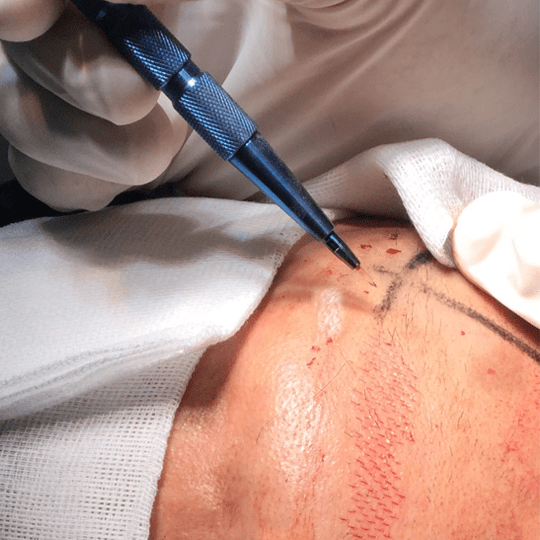 Recent years have seen rapid advancements in technology, which has ushered in a new age in the field of hair transplantation.
The Sapphire FUE procedure is regarded as one of the most cutting-edge approaches to hair transplantation. It is a contemporary method that enables patients to emerge from the surgery with hair that seems to have grown naturally.
In FUE, incisions in the recipient region are made using blades instead of scalpels. Steel blades are used in traditional FUE procedures, whereas sapphire blades are used in the more recent Sapphire FUE procedures.
There are Multiple Benefits of Using a Sapphire Blade
Much tougher blades that do not quickly lose their sharpness, which helps to prevent harm to the surrounding tissue during the treatment.
Incisions that are much more precise. As a result, less harm is done to the cells during the incision.
When it comes to aiding in the opening of compact sized microchannels, the V-shaped blade tips made of sapphire are significantly more beneficial than the U-shaped steel blades.
There is no metal ion reaction that occurs while using a blade made of sapphire. Patients who have an allergy to metals really need it.
Sapphire blades have a smooth surface that is antibacterial, which is extremely useful for the process of channel opening and lowers vibration. Sapphire blades also have a longer lifespan than other types of blades.
Hair Transplant In Turkey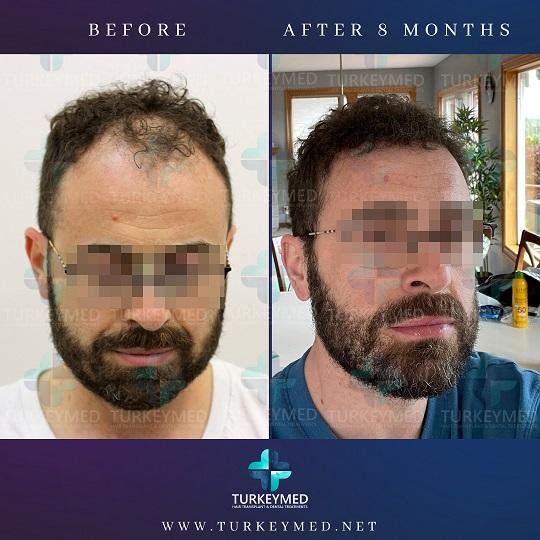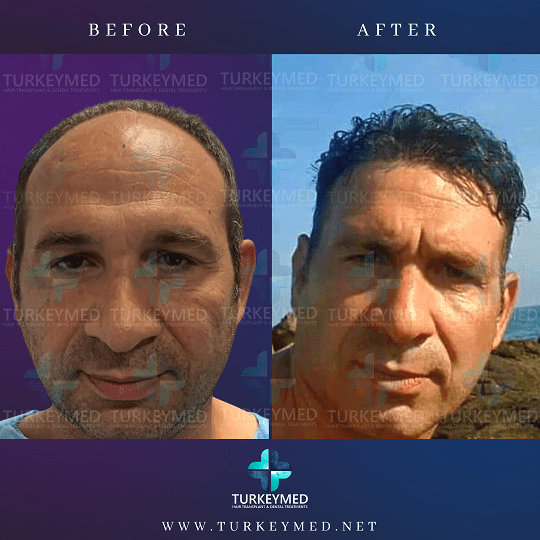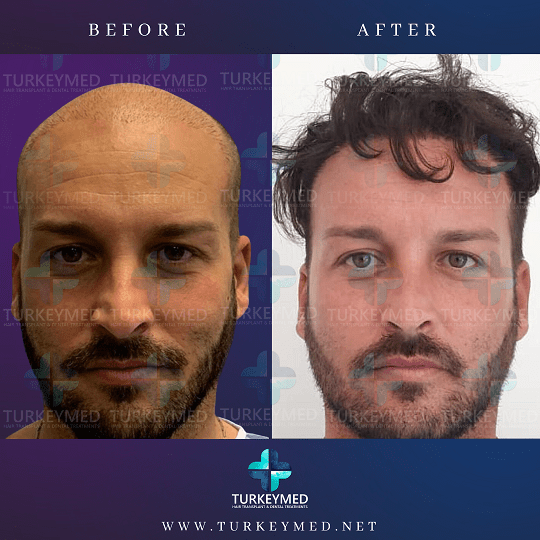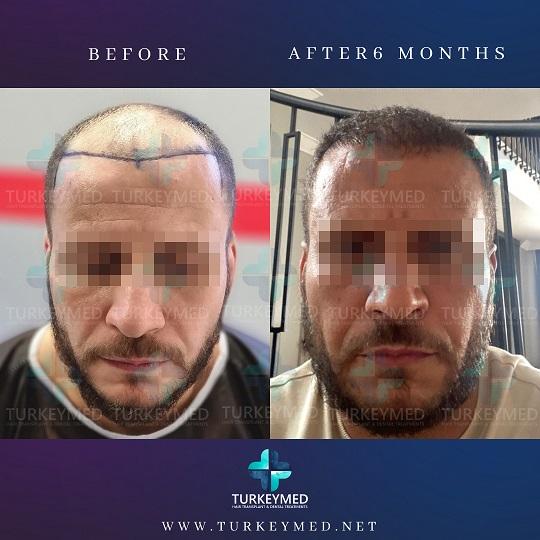 LET US CONTACT YOU
One call or text can simply change your life
Producing Quality Natural Results, along with Maximum Graft Implantation
• FUE, DHI & Sapphire FUE Techniques
• Painless procedure with local anesthesia or needless anesthesia
• Unshaved Hair Transplant With DHI technique
• 6-8 hour operating time
• PRP applied during the procedure 
• Special hair washing process after 3 days
• Medical hair care solutions package
• Lifetime guarantee certificate
Note to mention,
Hotel accommodation and you will ride in first-class transportation between your hotel and clinic.
Keep in mind, that your average stays in Istanbul, Turkey will require at least 3 nights/4 days.
1st Day: Arrival to Istanbul
You'll arrive to the city that lies right between Europe and Asia, and become inspired by the beauty and architect Istanbul has to offer. You will use this day to get settled and rest from your flight.
Our friendly driver will transport you to the clinic early morning  Operations  typically begins at 8:30AM and usually consists of 6 to 8 hours.
3rd Day: Medical Dressing
Our driver will transport you to our clinic for our nurses to remove your bandages.  Also, your Surgeon will provide you a day-by-day guide you must follow, along with medications.
Your medical consultant will be in contact with you throughout your healing process to ensure the health of your hair is maintained.
This is your rest day. Remember, this operation isn't surgical. You can walk around and function as normal, Just a mild soreness. You can remain in your hotel or explore the wonders of Istanbul if you like.