Gastric Bypass is a type of weight loss surgery that includes making alterations to an individual's digestive tract in order to assist persons in losing weight and possibly improving health concerns that are associated to obesity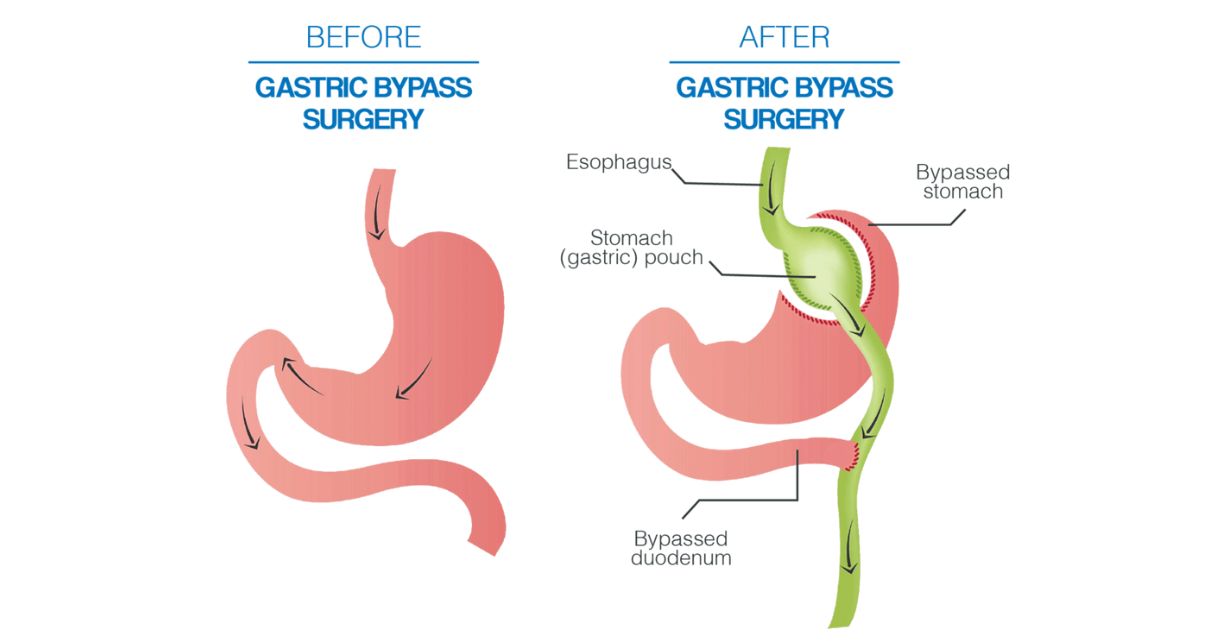 Gastric bypass surgery, also known as Roux-en-Y gastric bypass surgery, is a type of weight loss surgery that includes making alterations to an individual's digestive tract in order to assist persons in losing weight and possibly improving health concerns that are associated to obesity. In severe cases of obesity, this is one of the most often performed and fruitful treatments available.
The method is broken down into two primary stages:
During a stomach reduction, the surgeon uses surgical staples or a plastic band to form a small pouch at the top of the stomach. This pouch is then tied off. This pouch is a drastically reduced size compared to the normal stomach, and as a result, it can only retain a limited quantity of food. This restricts the amount of food that a person is able to consume in one sitting, which results in increased satiety and a lower overall calorie consumption.
The small pouch that was produced in the previous stage is then connected to a lower part of the small intestine, which results in a portion of the stomach and the top part of the small intestine being circumvented. This procedure is known as a bypass of the small intestine. Because of this, less of the calories and nutrients from the food that is consumed are absorbed into the body.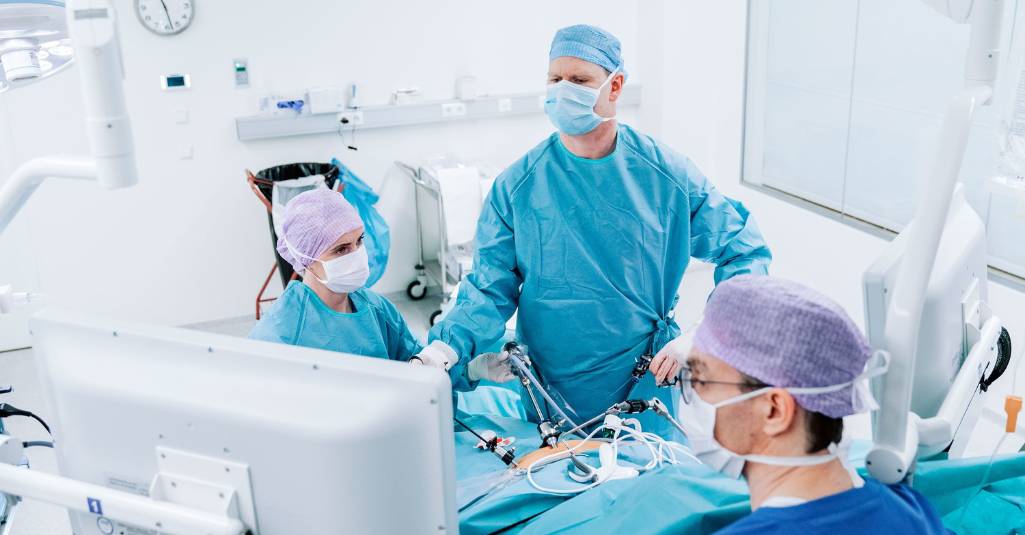 The primary benefits of gastric bypass surgery are as follows:
Restriction: Because of the smaller stomach pouch, a person is only able to consume a limited quantity of food at one sitting, which leads to a lower overall caloric intake.
Malabsorption occurs when a part of the small intestine is bypassed, which results in the body absorbing fewer calories and nutrients from the food. This leads to a reduction in overall body weight.
Advantages Associated with Having Gastric Bypass Surgery:
Significant Weight Loss: The procedure known as gastric bypass typically results in significant weight loss, which can alleviate obesity-related health concerns such as type 2 diabetes, high blood pressure, and sleep apnea, amongst other conditions.
Condition of the Patient's Health Improves Following Obesity-Related Surgery, Many Patients Experience Improvements in, or Complete Remission of, Obesity-Related Health Conditions.
Long-Term Outcomes: The individual undergoing gastric bypass surgery must be willing to make the required adjustments to their lifestyle and adhere to the post-operative protocols in order to experience long-term success with their weight loss efforts.
Increased Mobility: Losing excess weight can enhance a person's mobility, as well as their self-esteem and emotional well-being. This is one of the ways that a person's quality of life can be improved.
However, it is essential to note that gastric bypass surgery is a major operation that carries the same risks as other surgical procedures. Infection, blood clotting, vitamin deficiencies, hernias, and complications related to the rearrangement of the digestive tract are potential risks and complications.
Before gastric bypass surgery, patients receive medical, psychological, and healthcare professional examinations. To sustain weight loss and health after surgery, patients must undertake major lifestyle adjustments, including nutrition and exercise.
Consider gastric bypass surgery with a skilled medical practitioner to evaluate if it's right for you and the potential benefits and hazards based on your health situation.
Who qualifies for gastric Bypass surgery?
Individuals who satisfy certain requirements and have been unable to achieve considerable weight loss using non-surgical measures such as diet, exercise, and medication may be candidates for gastric bypass surgery.
This procedure is normally suggested for individuals who match certain criteria. However, the particular eligibility criteria can differ from one healthcare provider or institution to another depending on the medical principles that they follow. The following are some of the more broad considerations that can be used to ascertain whether or not a person is a candidate for gastric bypass surgery:
Body Mass Index (BMI): Individuals with a BMI of 40 or more are often the ones who are considered for gastric bypass surgery. Individuals with a body mass index (BMI) between 35 and 40 may also be taken into consideration in some circumstances if they have substantial obesity-related health issues such as type 2 diabetes or hypertension.
Disorders of Health Linked to Obesity The existence of obesity-related health disorders, such as type 2 diabetes, high blood pressure, sleep apnea, and coronary heart disease, can increase the likelihood of being evaluated for surgery.
Candidates should have a history of attempting to lose weight by diet, exercise, and other non-surgical approaches, but they should not have achieved considerable and sustained weight loss through these methods.
Psychological Evaluation: Potential patients may be subjected to psychological evaluations in order to determine whether or not they are prepared for the alterations in lifestyle that are associated with surgery and whether or not they have reasonable expectations.
Evaluations of the Patient's Health A full medical examination is performed on the patient in order to evaluate the patient's general health and to determine whether or not there are any possible hazards or contraindications for surgery.
Age: Although there is no hard and fast rule about the minimum or maximum age, candidates for the operation are typically required to fall within a specified age range (typically 18 to 65 years old).
Commitment to Lifestyle Changes Candidates need to show that they are willing to make significant changes to their eating habits, their exercise routines, and their lifestyle in general in order to reap the benefits of the surgery and keep them for the long term.
Absence of Certain Medical Problems The absence of certain medical problems is necessary because the presence of certain medical disorders can make surgery more dangerous or less successful. Candidates may be disqualified if they suffer from serious heart or lung disorders, active substance addiction problems, or certain gastrointestinal conditions.
It is essential to keep in mind that the qualifying requirements are subject to change based on the particulars of each applicant's situation as well as any applicable medical regulations. Candidates for gastric bypass surgery should work closely with healthcare professionals, including bariatric surgeons, nutritionists, and psychologists, to evaluate whether the procedure is right for their particular circumstance before undergoing the operation.
Before settling on a choice, those who are considering having surgery should have an in-depth conversation with their healthcare team about the potential hazards, positive aspects, and results of the procedure. The decision to undergo bariatric surgery is an important one that must be carefully considered and made after gathering relevant information.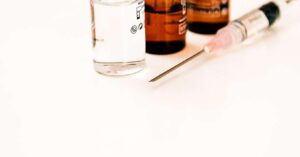 Mesotherapy is a medical procedure that includes injecting a mixture of vitamins, minerals, medicines, and other things directly into the scalp to treat hair loss. It is generally used as a non-surgical treatment for hair loss and is said to encourage hair growth and enhance scalp health. A healthcare expert
Platelet-rich plasma (PRP) therapy is a medical procedure that has been used to treat a variety of conditions, including hair loss. PRP is made up of concentrated platelets and growth factors derived from the patient's own blood. These growth factors are thought to encourage hair development and increase the thickness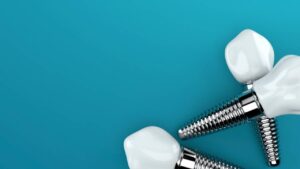 Dental implants have been demonstrated to be successful in helping people with tooth loss improve their quality of life. Successful tooth replacement can enhance and restore the patient's quality of life by improving the bite and providing a better eating experience, and it can also last a long time. Dental